JHP Looks Forward to Celebrating Purim!
The JHP students have been very busy preparing for Purim.  JHP is hosting many events for Purim including:
JHP@Penn co-hosts Magillah Madness with Chabad at Penn tonight, March 23rd.
JHP@Temple co-hosts Purim Bash with Chabad at Temple tonight, March 23rd.
YPN hosts Purim Happy Hour benefitting JEVS tomorrow, March 24th.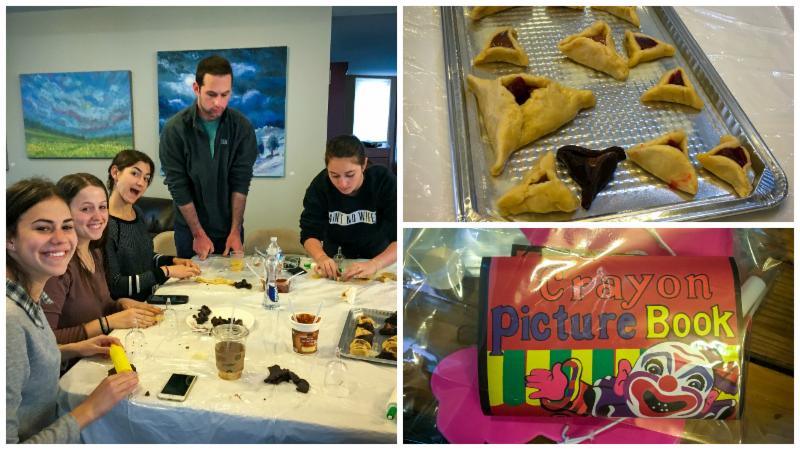 This past Sunday, JHP@Penn interns celebrated the upcoming holiday of Purim! Rebetzin Flora Levin prepared both chocolate and vanilla dough, and all the most delicious fillings: nutella, caramel, raspberry, apricot, and more for the students to make hamantaschen with. While the students were pinching the three corners of the hamantaschen to create Hamans hat, Flora explained the alternative meaning behind hamantaschen through a kabbalah lense. She explained how when making the hamantaschen you are supposed to hide and tuck the jelly within the dough, not just so it won't spill out when its baking in the oven, but because in life it is common to be faced with many difficulties and hardships, and although you may have to search for happiness and positivity there is always a sweetness that can be found.
While the hamantaschen were baking, the students helped prepare Misloach Manot for the children at CHOP- the goodie bags were packed with coloring books, crayons, masks, and a sound maker! It was a fun, enlightening, and delicious meeting!