Campus Events: Challah Braiding and Jerusalem IMAX Screening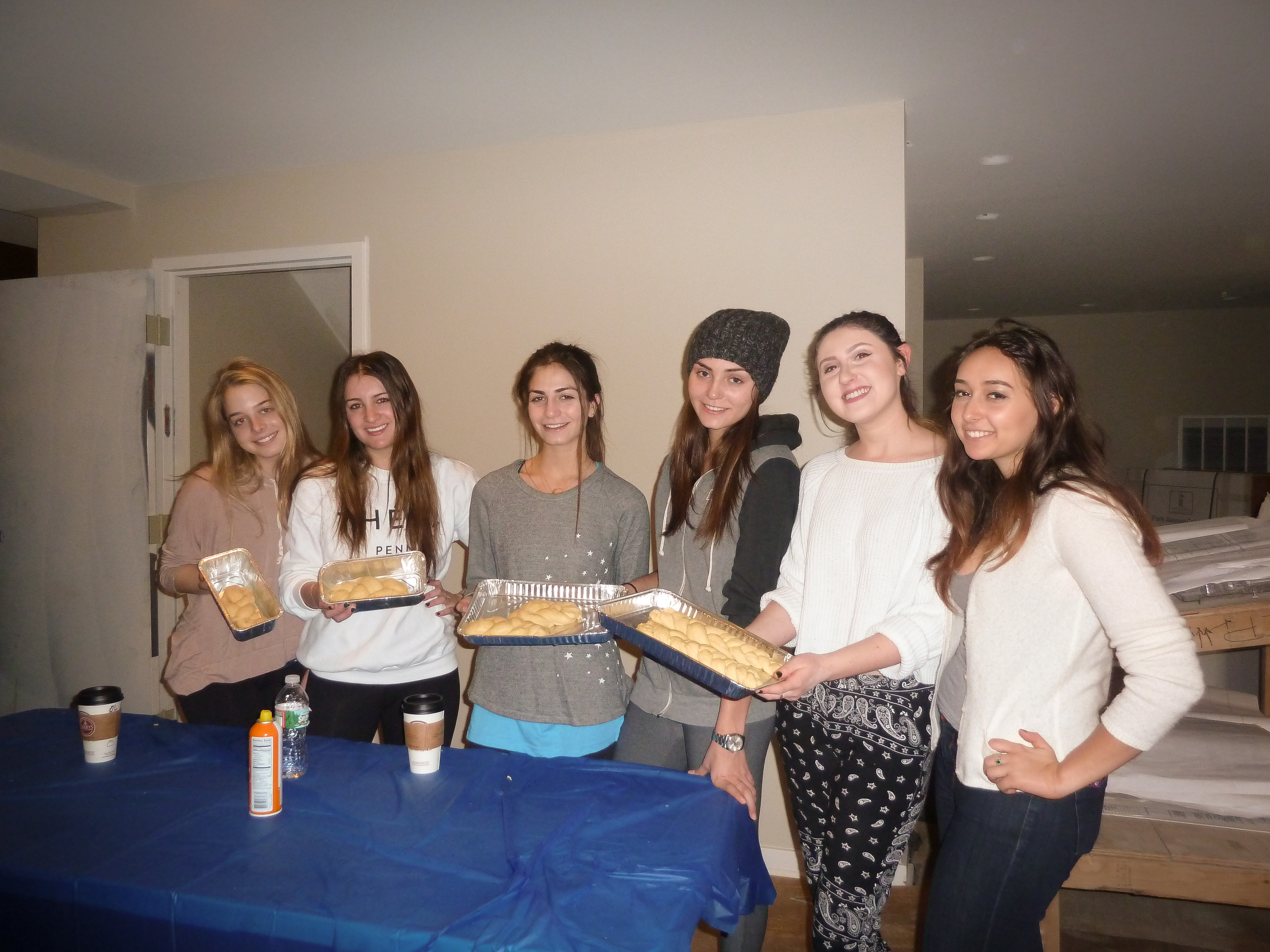 The JHP on Campus Interns at Penn and Temple University have been busy over the past week.
JHP@PENN
On Sunday, JHP@Penn interns learned to braid challah with Rebetzin Flora Levin at the new Lubavitch House.
"The challahs came out really well and smell and taste delicious! Great meeting idea!"
– Danielle Rome
As the interns prepare for Shabbat for 2000, taking place on February 27th, this was a great opportunity to learn more about the traditions surrounding Shabbat.
"I learned all about the significance of the ceremonial bread from Flora. Baking the challah for Shabbat is one of the women-specific mitzvot in the Torah. The challah is customarily braided, although on holidays like Rosh Hashanah and Yom Kippur, it is round to symbolize the cyclical year and the new beginning. Before eating the challah, it is covered, and we say the hamotzi to bless it. Shabbat isn't Shabbat without a freshly baked challah!"
– Julie Sandelovsky
JHP@TEMPLE
The JHP@Temple Interns attended a screening of Jerusalem at the Franklin Institute IMAX in Philadelphia.  The movie peered into the lives of three students – a Muslim, a Jew, and a Christian – studying in Jerusalem.
Commenting on the the movie's breathtaking aerial shots of Jerusalem on the IMAX screen, JHP@Temple Intern Helaina Zahn said, "It was like taking a day trip to Israel!"

After the showing, the students kept the feeling going with shwarma at the Burgers.org kosher restaurant down the street. Students are excited for the next off-campus event and for more opportunities to focus on Israel.