Mentoring Takes Off at Drexel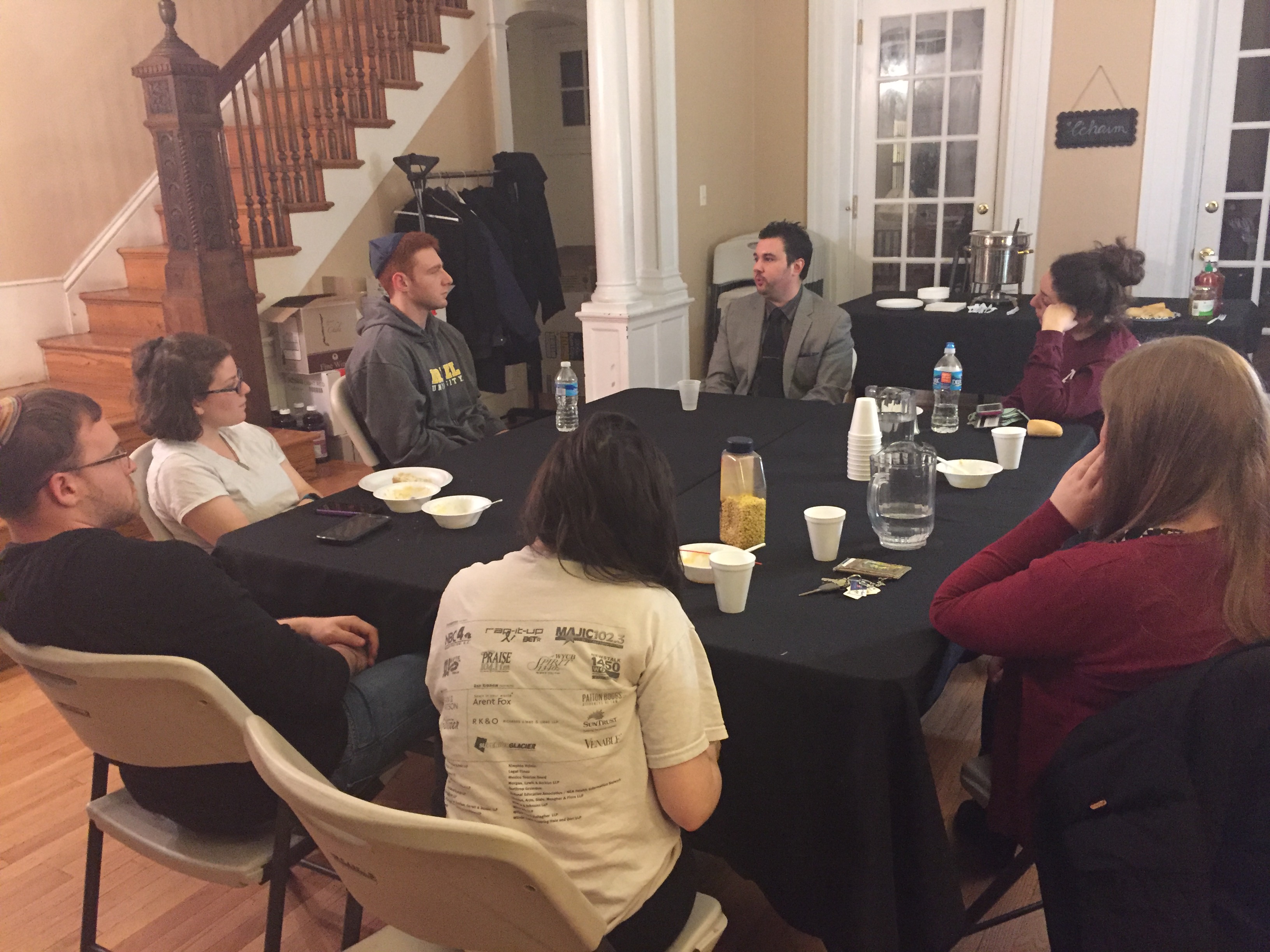 Our mentoring program at Drexel has kicked into high gear! Over the past two weeks, our students have been fortunate to meet with Steve Katz, Premier Brokerage Services, Josh Katz, Harper-Brighton Investments, and Jacob Lazinger, Consilio.  An integral part of JHP on Campus is to establish and build connections within the Jewish community, and we are thrilled to be able to offer these opportunities to the students at Drexel.
Last week, Steve and Josh gave great advice on how to secure a job, keep an open mind at work, and how to stay in contact with your professional connections.
Last night, Jacob Lazinger talked about his own career path and how he transitioned from working as a sports agent to working at Consilio.
"While you're in college, you are under the impression that whatever major you choose will define your career for the rest of your life. It was nice to hear from Jacob, as he reminded me that the years that I spend at Drexel won't define my future."
– Chelsea Moss, JHP@Drexel University.