Meet Ron Dermer, Israeli Ambassador to the US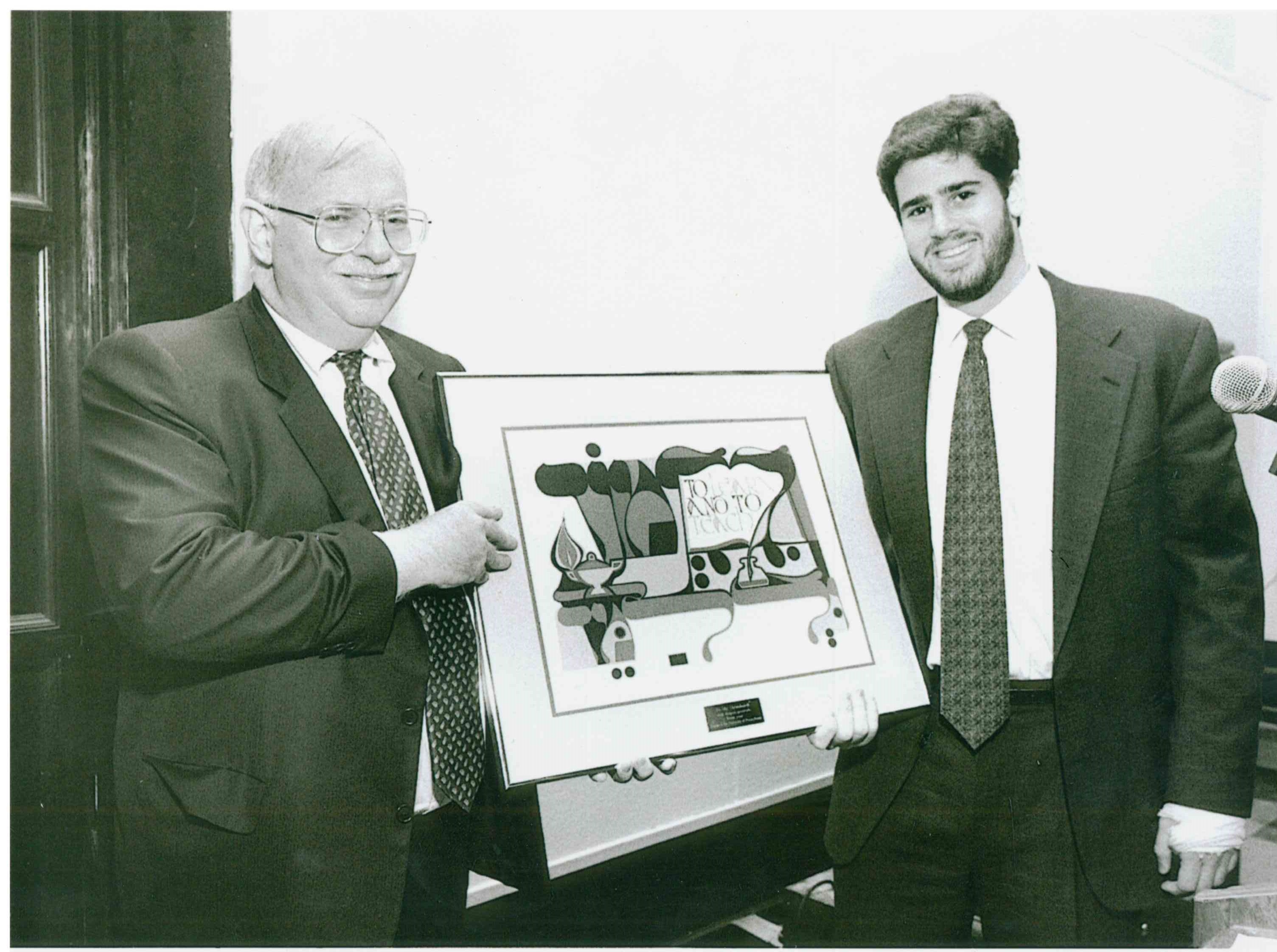 by Jason Weinberg
The JHP family is incredibly excited by the news of JHP alumnus Ron Dermer's appointment as Israeli Ambassador to the US. If you haven't read the news yet, The Washington Post announced Ron's appointment as the new Israeli Ambassador to the US.
But did you notice the glaring omission from the brief bio of Ambassador Dermer in the 2nd paragraph? The Post forgot to mention (among other fascinating facts) that along with Paul Germain, Global Head of Prime Services at Credit Suisse, Ron founded JHP with Menachem and Ephraim in the early 90s. 
Ron has stayed active as a member, past Taste of New York honoree, and speaker addressing the Jewish Business Network when he was Minister of EConomic Affairs.
When asked about Ron, Menachem quickly rattled of 4 or 5 amazing political anecdotes and achievements, which were immediately followed by instructions "not to write that down." But Menachem did share the following: 
"When we took students on JHP trips to Israel, Ron would give tours of the Knesset and an overview of the Israeli Government. In 15 minutes he could clearly explain the difference between the ISraeli and American systems of government. One of the many times we met with him was when we had 22 ZBT guys on our Birthright Israel trip. He would coe to the hotel to hang with his fellow JHP ZBTers."
Needless to say, Ron is a very brilliant and talented individual and a great asset for Israel, JHP, and the entire Jewish people. We couldn't be prouder!