JHP Fellows Participate in JEVS Jewish Life on Campus Panel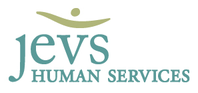 On Monday, July 18th, JHP program coordinators Ilana Blumsohn and Jessie Segal served as panelists for the Lasko College Prep Program run by JEVS Human Services. The students in the program are rising seniors in high school and receive SAT tutoring services as well as internship placements at local Jewish non-profit agencies. Ilana and Jessie joined other Jewish young professionals as well as Jewish college students to speak to the Lasko students about getting involved in Jewish life when entering college.
The students asked great questions such as "Was it easy for you to find a welcoming Jewish community when you came to college?" and "Have you faced any anti-Semitism when in college, and if yes how did you deal with it?" Ilana and Jessie truly enjoyed spreading their knowledge and offering advice to the students, as well as learning from the other panelists. It was really a great opportunity, and we wish the Lasko students lots of luck in their future endeavors!