Friends of the IDF Speaks to JHP@Temple Interns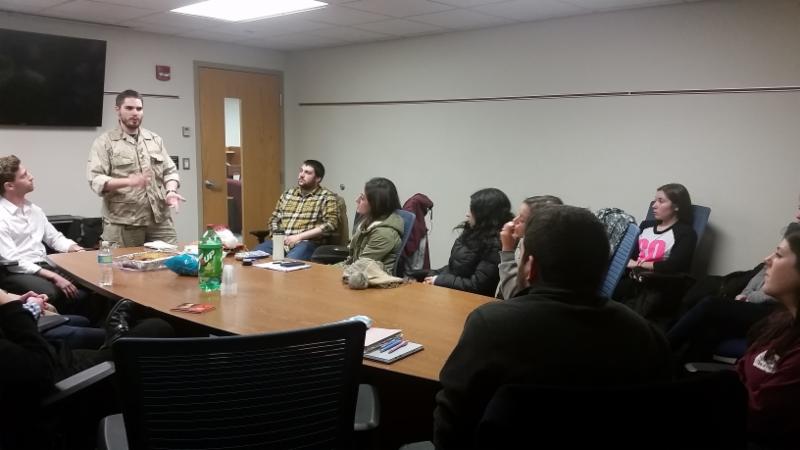 On Monday February 2nd, JHP at Temple University welcomed special guests Carey Davis and Jared Ben-Caro from the Friends of the Israeli Defense Force (FIDF) to speak to interns. The students heard about the FIDF and the soldiers whom the organization helps. Then, Mr. Ben-Caro shared his experience in the Israeli Army during the 2008-2009 Gaza war. He spoke about his decision to make Aliyah and why fighting for Israel is important to him. He also spoke about the truths and falsehoods people hear about the war in Israel.
The students had the following to say about their experience:
"Listening to Cary and Jared talk about the FIDF really inspired me … I'm looking forward to joining the FIDF in Philadelphia and growing bonds of my own."   
    – Jane Mittelman, JHP@Temple Student Intern

"I had never heard of the FIDF – and there's a branch right here in Philly! It's a great organization and definitely intrigued me to get involved. Jared was great too and told us a lot of amazing stories." 
     – Sarah Shur JHP@Temple Student Intern
The interns look forward to more Israel programming and further events with the FIDF.