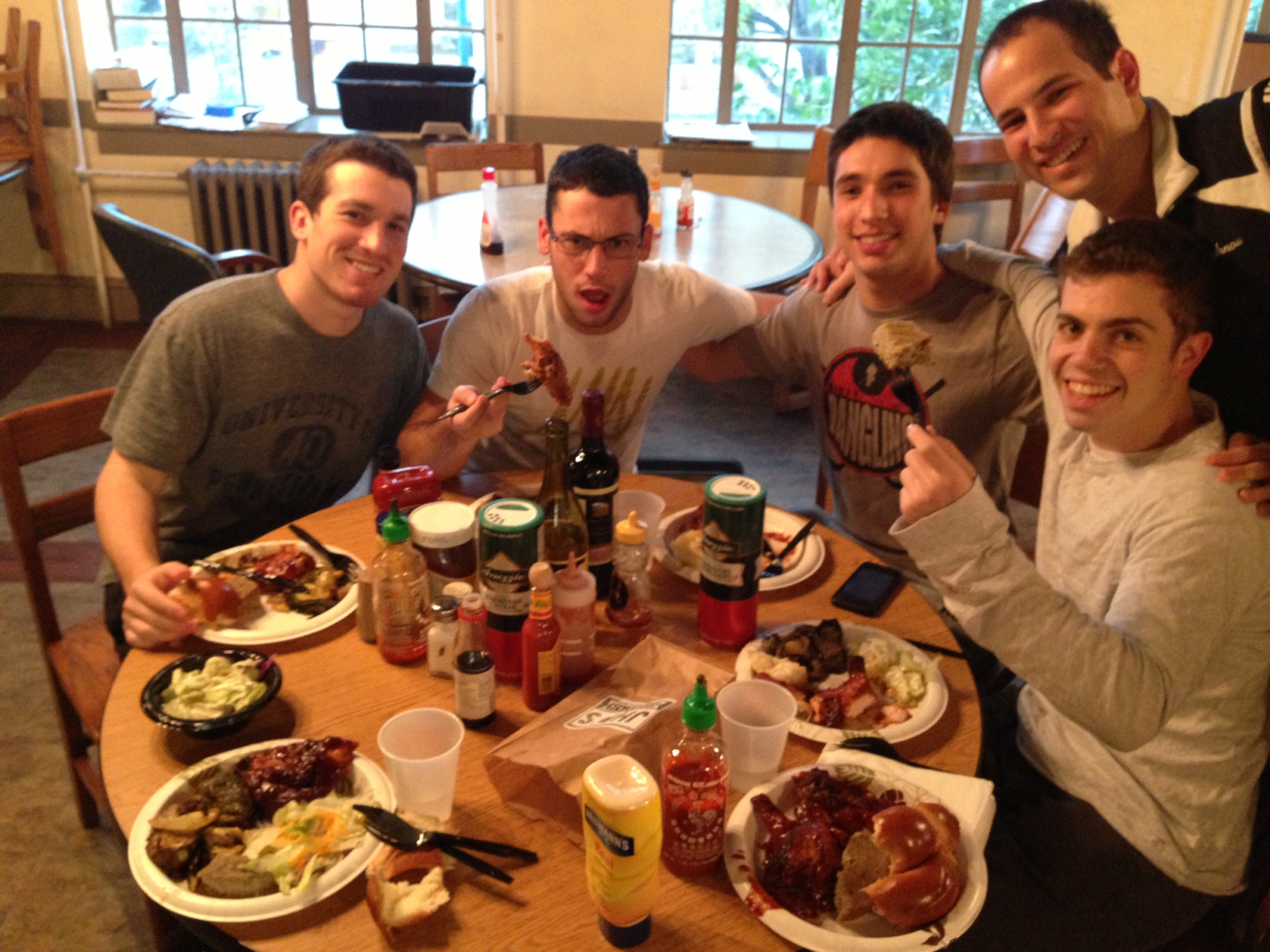 Every semester the Jewish Heritage Program invites college students around the world to participate in Shabbat for 2000.  We aim to provide dinner to over 2,000 students who don't usually celebrate Shabbat – all on the same Friday night! Students themselves organize the dinners and JHP provides the food, Shabbat candles, and Shabbat readers.
This Fall semester we had one of the most successful Shabbat for 2000s ever! On October 25, 2013 over 1450 students at University of Pennsylvania (including 100 students studying abroad in Israel, Spain, and Belgium) sat down for Shabbat dinner.
Here is what the students are saying about this year's Shabbat for 2000:
"It was an incredible experience to get together with my best Jewish friends and share a traditional meal. We sat around my coffee table on the floor and instead of rushing dinner like a typical college night … we sat back, relaxed. The dinner lasted almost three hours!"
– Jane Mittelman, Temple class of 2016
"In college, and especially at Penn, weekdays can feel nonstop. Shabbat42K was the perfect opportunity for people across campus to relax, recharge, and reflect on the week – reminding us what Shabbat is really about"
 – Danielle Rome, Penn class of 2015
"It was empowering. I am not very religious but one thing I love about being Jewish is Friday night … It was very rewarding that I was able to have it at my own house at school, while others were having it across the country. Such a cool experience."
– Koty Marine, Temple class of 2015
To learn more about JHP and offer your support, please contact Eden Aaronson at eden@jhp.org.