Annual YPN Pong Tournament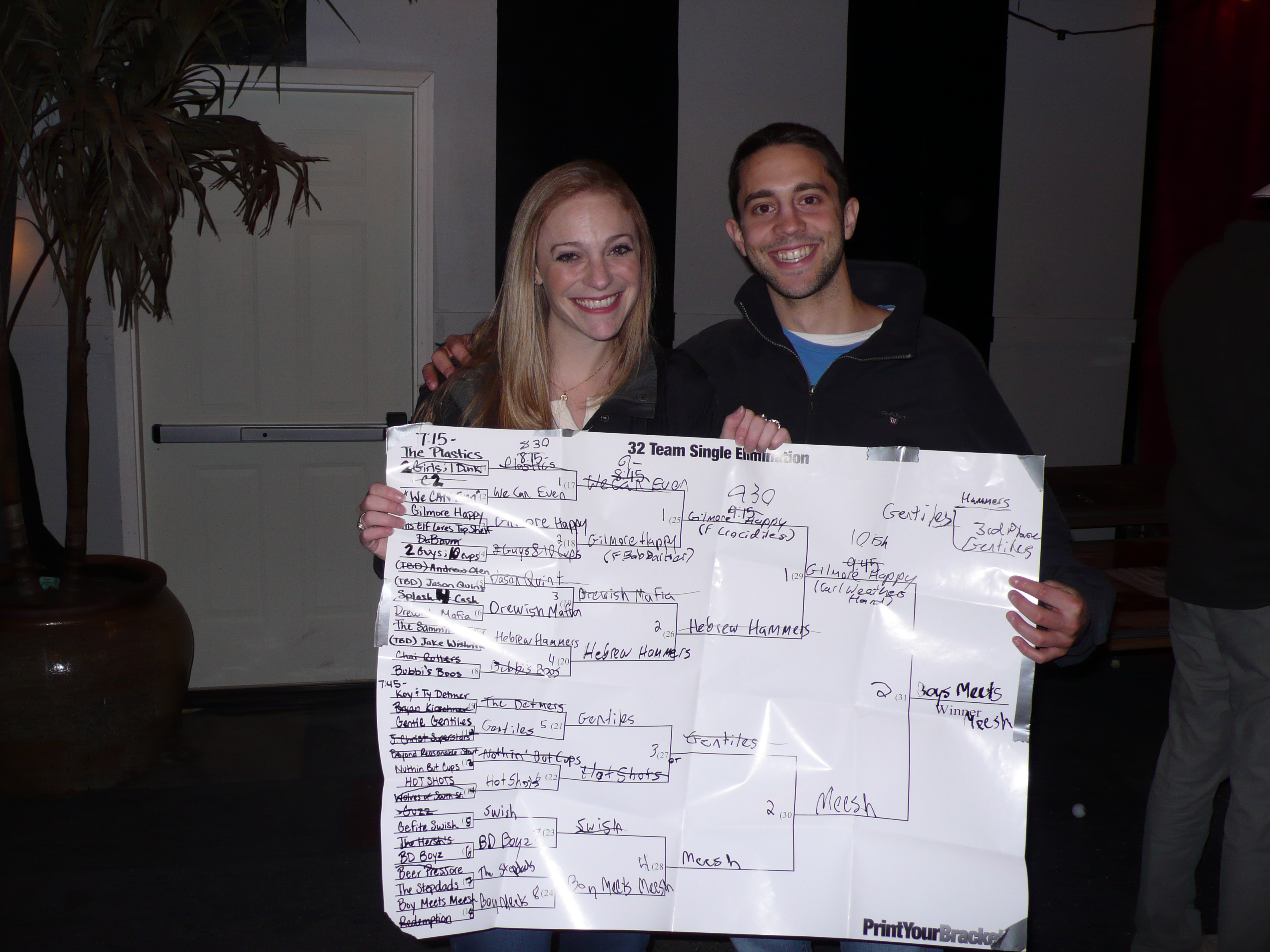 On Saturday night over 150 young professionals converged in Center City Philadelphia for havdallah followed by JHP's annual Pong Tournament.
A mainstay of JHP's Young Professional Network programming, this year's Pong tournament had 32 teams competing with almost 100 spectators. The final game was neck-and-neck, and In the final moments – with each team having one cup remaining – Noah Goodman made the final shot to become the 2015 winner with teammate Michele Markovitz.
Dozens of new faces joined this year's tournament, and participants had the chance to win over 25 raffle prizes donated from stores and restaurants in Center City and the suburbs.
"It was a great experience and I'm so glad we won. I can't wait for the next Pong Tournament!"
     – Michele Markovitz, Pong Champion
"I had so much fun! It was great meeting so many new people outside my usual group of friends." 
     – Becky Shindell, Pong Participant
See below for a gallery of photos from the event: